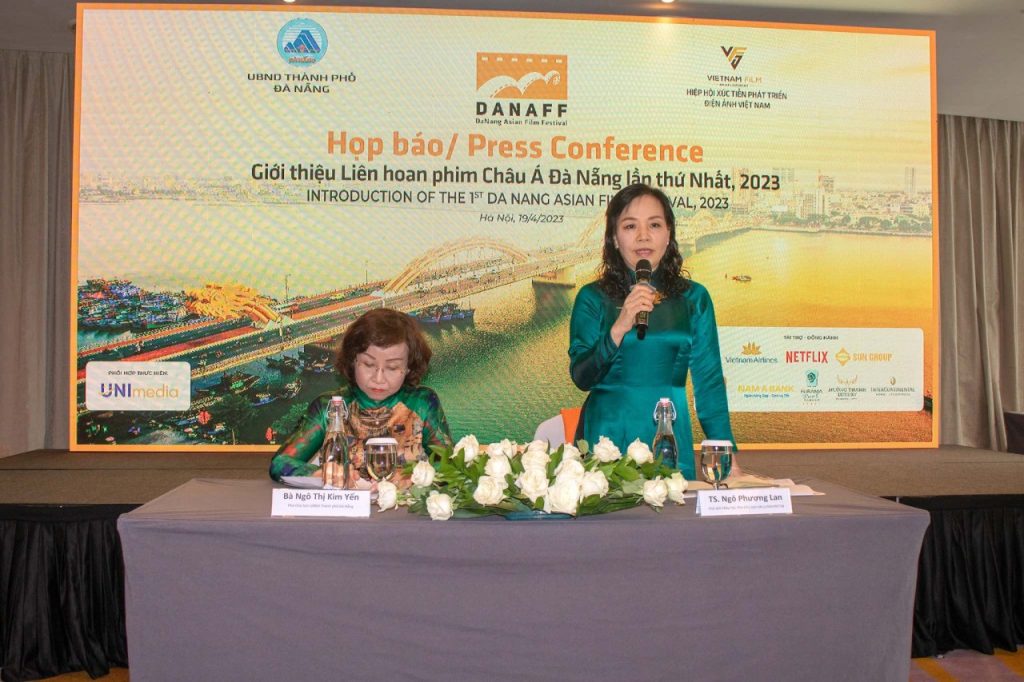 DANAFF is jointly organized by Viet Nam Association of Film Promotion and Development (VFDA) and Da Nang Municipal People's Committee, with the support of the Network for the Promotion of Asia Pacific Cinema (NETPAC). It will run from May 9-13 in the coastal city of Da Nang, situated in central Vietnam.
VFDA chairwoman and director of DANAFF Ngo Phuong Lan said that: "Previously only the Ministry of Culture, Sports and Tourism [MOCST] can host film festivals. Now with the new Cinema Law, People's Committees on the provincial and the city level are also allowed to do so." This will open the door for more large-scale film festivals in Vietnam, which will further develop a stronger film culture.
Ngo is the former general director of Viet Nam's Cinema Department, a state-run agency of MOCST, and former director of Hanoi International Film Festival (HANIFF), which has been a biannual event organized by the same MOCST since 2010.
Two Vietnamese films – Hà Lệ Diễm's Oscar-shortlisted documentary Children Of The Mist and Bùi Thạc Chuyên's Glorious Ashes – are among the 12 films running in the Asian competition of DANAFF, while the Vietnamese competition section consists of 12 local films, including Phan Gia Nhật Linh's Em & Trinh, Hàm Trần's Maika: The Girl From Another Planet and Trấn Thành's The House Of No Man, the highest grossing Vietnamese film of all time.
The jury panel for the Asian and the Vietnamese competitions are led by Korean actress Moon So-ri and Vietnamese director-producer Victor Vu respectively.
The 46-title line-up was announced on Wednesday (April 19) at a press event in Hanoi. Serving as consultants for the festival are Philip Cheah, Yoshitaka Sugihara, Bina Paul, Anne Demy-Geroe and Mohammad Attebbai.