Many young faces with achievements in the field of film and television participated in the acting workshop "Talent Incubator" held from May 8th-13th, 2023, within the framework of the 1st Da Nang Asian Film Festival, 2023.
In the program of the 1st Da Nang Asian Film Festival 2023, taking place in Da Nang city from May 9th-13th, this morning (May 8th), Opening ceremony of the "Talent Incubator" acting workshop was held at Da Nang General Library. This is one of the important activities of the 1st Da Nang Asian Film Festival, 2023. This workshop is jointly organized with Autumn Meeting (AM).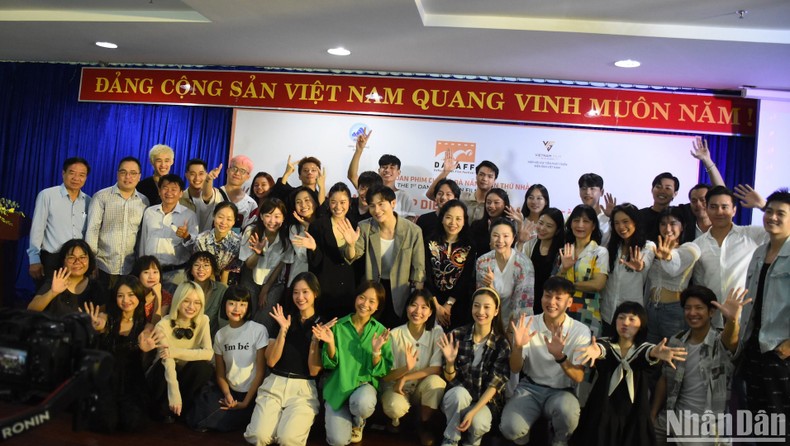 Participating in the acting workshop "Talent Incubator", 37 students from Vietnam, Korea and Japan are trained by artist Lydia Park (Korea) and director Sugiyama Tsuyoshi (Japan). The course runs until the end of May 13 with 2 acting training classes: Basic Acting Workshop guided and trained by actress Lydia Park and the Advanced Acting Workshop directed by Sugiyama Tsuyoshi.
"The course aims to discover and foster promising cinematic faces. The two classes will focus on training students to develop their ability to perform physically, script and character profiles analysis, in order to refine and improve their skills. We hope that the lecturers in charge of the program will equip the students with a lot of useful knowledge. We believe that, after this training course, we will find the best students and give them the encouragement they deserve."

Dr. Ngo Phuong Lan, Chairwoman of  Vietnam Film Development Association
Among the 37 students participating in the acting workshop "Talent Incubator", there are young actors who have had achievements, featured in movies, television or are familiar on social networks such as: Trinh Thao, Quang Trung, Manh Lan, Huynh Mai Cat Tien, the supermodel Huu Long, etc.
Sharing with reporters, young actor Quang Trung said: "I'm very fortunate that I can participate in this training course with fellow students from Vietnam, Korea and Japan. Many thanks to the Vietnam Film Development Association and Autumn Meeting for giving us the opportunity to meet each other at the Acting Workshop "Talent Incubator". I and my friends will be able to cultivate, learn and encourage the passion for cinema in ourselves and hopefully, with the movie lovers, (we) will contribute a part to bring Vietnamese cinema to integrate and reach out."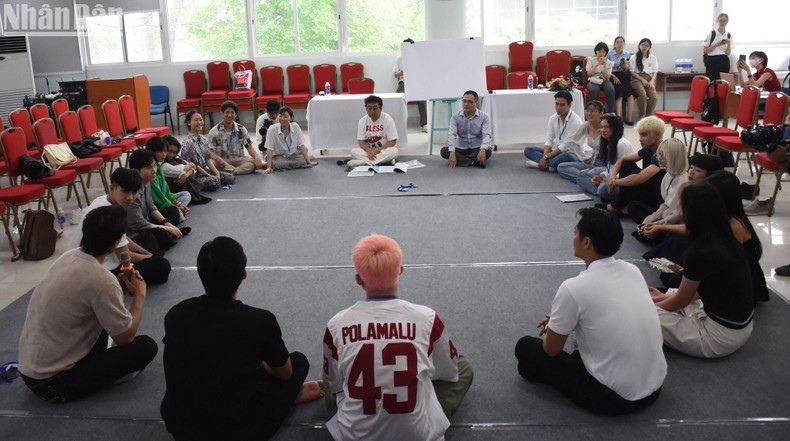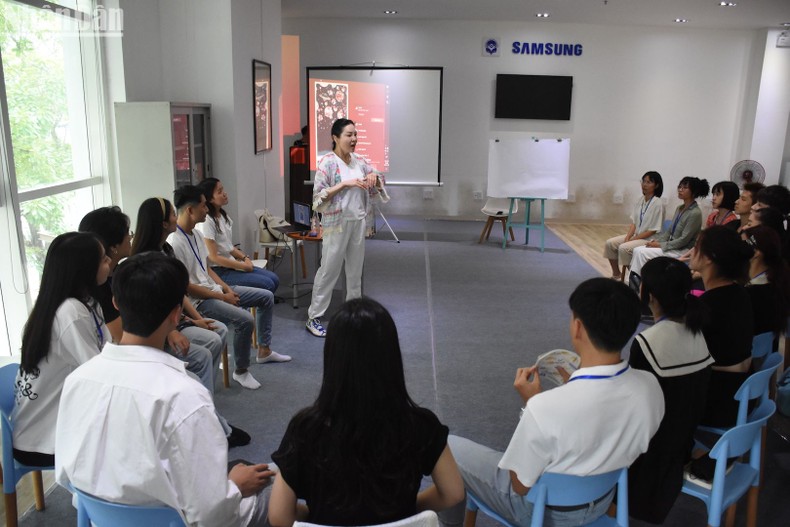 With many years of experience in formal acting training at the Korean Academy of Film Arts (KAFA), the Korean expert Lydia Park has been leading young Vietnamese talents since 2016. Meanwhile, director Sugiyama Tsuyoshi has extensive experience in theater directing, teaching in depth and winning international awards. He has 7 years of experience in working with the Vietnamese theater as a director and art consultant.
Director Phan Dang Di and film producer Tran Thi Bich Ngoc are independent filmmakers who have won many awards at International Film Festivals. Autumn Meeting has trained many promising actors/actress for Vietnamese cinema such as: Lanh Thanh, Thuy Anh, Vo Dien Gia Huy, Le Cong Hoang, Miss Grand International Nguyen Thuc Thuy Tien, Thanh Tu, Tran Quang Dai, Hoang Ha, Quoc Co, Quoc Nghiep, runner-up Thuy Tien, MC Phi Linh, Truc Anh, etc.
ANH ĐÀO – nhandan.vn