Completed and put into operation in early 2022, theExpanded APEC Statue Garden has been expanded in Da Nang City with a new, youthful and modern design but still filled with green in each open space. Eurowindow glass doors and walls have contributed to the highlight here.
Located in Binh Hien ward, Hai Chau district, Da Nang city, the Expanded APEC Statue Garden is built on an area of 8,668m2, the East borders the extended Bach Dang road, the West borders the 2/9 route. The South borders on Binh Minh 4 road.
Expanded APEC Statue Garden was selected as the venue for the Outdoor Film Screening program within the framework of the 1st Da Nang Asian Film Festival in 2023.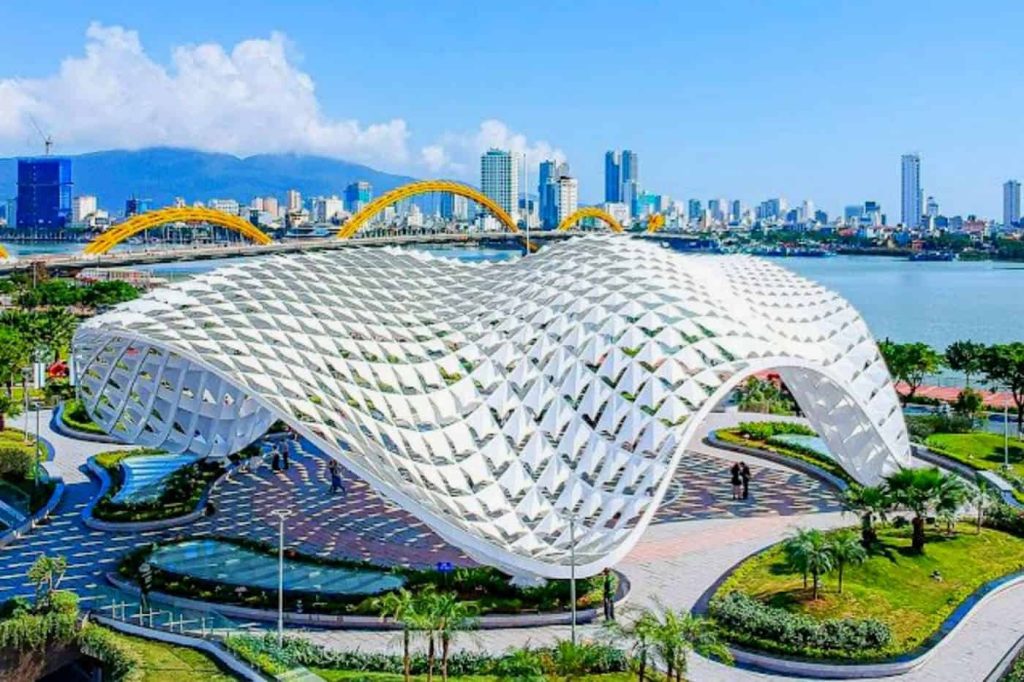 Outdoor Screening schedule of the Da Nang Asian Film Festival 2023:
May 10, 2023 – 7:00 p.m – The Spectacular Adventure of Little Prodigy (Trạng Tí phiêu lưu ký), Country of Origin: Vietnam, Duration: 112 minutes
May 11, 2023 – 7:00 p.m – Tấn Trường – Tôi là ai? (Who am I? Who I am!), Country of Origin: Vietnam, Duration: 71 minutes
May 12, 2023 – 7:00 p.m – Drifting Home (Ngôi nhà trôi dạt), Country of Origin: Japan, Duration: 119 minutes